Slash
était de retour à Atlanta hier avec les
Conspirators
dans la salle du Roxy pouvant accueillir 3500 places.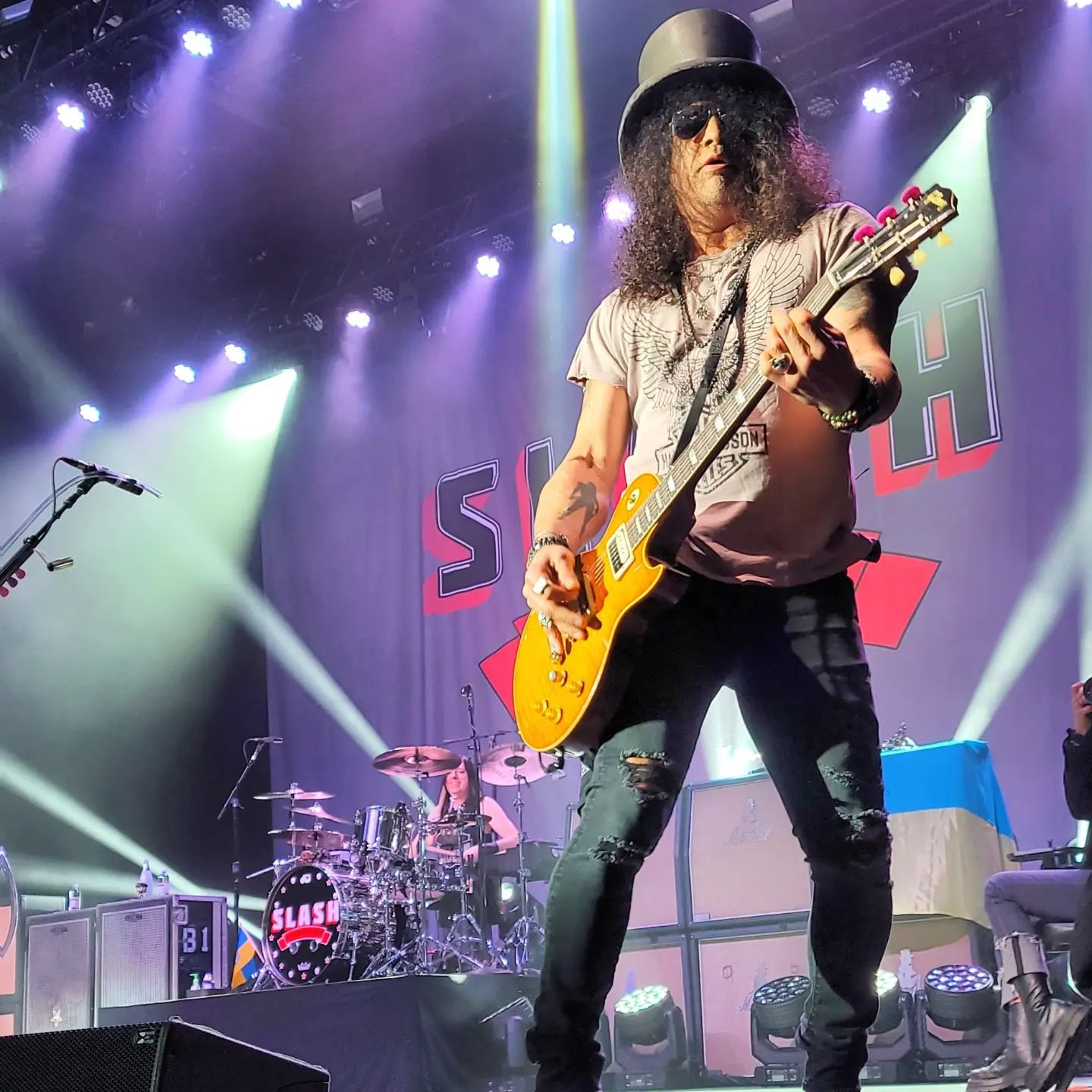 Setlist
(Intro tape "The Thing - Humanity Pt.2")
Driving Rain
My Antidote
Shots Fired
Halo
Back From Cali
Spirit Love
The River is Rising
Whatever Gets You By
Always On The Run (Todd Kerns on vocals)
Standing In The Sun
Fall Back To Earth
Speed Parade
C'est la vie
Fill My World
April's Fool
Dr Alibi (Todd Kerns on vocals)
Rocket Man (Elton John cover)
Nothing To Say
You're A lie
World On Fire

Anastasia

> Plus de photos du concert de Slash feat Myles Kennedy and the Conspirators à Atlanta
Prochain concert ce soir à Durham.


Autre news, hier soir, a eu lieu la soirée
Slash
au Hard Rock Cafe avec une partie privative réservée aux medias.
Nous avons gentiment été conviés (merci encore !).
Une projection du concert Live aux Studios 60 a été faite ainsi que la remise de guitares Epiphone signée par
Slash
himself gagnées auparavant via la presse.
Aussi,
Slash
a pris le soin d'envoyer un petit message aux fans présents. Nous avons pris le soin de vous l'enregistrer:
A tous ceux présents au Hard Rock à Paris, je voulais vous remercier pour votre soutien, vous avez été putain d'excellents et j'ai hâte de vous voir. A+ merci !
>
Evénement Facebook concert des Guns au Hellfest 2022
Retrouvez
Slash France
sur les réseaux sociaux:
>
Facebook
>
Twitter
>
Instagram