Slash
poursuit sa tournée à travers les Etats-Unis pour promouvoir le nouvel album "4".
Hier à Detroit, il à donné un concert devant environ 2000 personnes au Fillmore.
Plush a ouvert sur cette date.
La setlist continue de bouger avec la première de "
Halo
" sur cette tournée à la place de
"Serve You Right"
.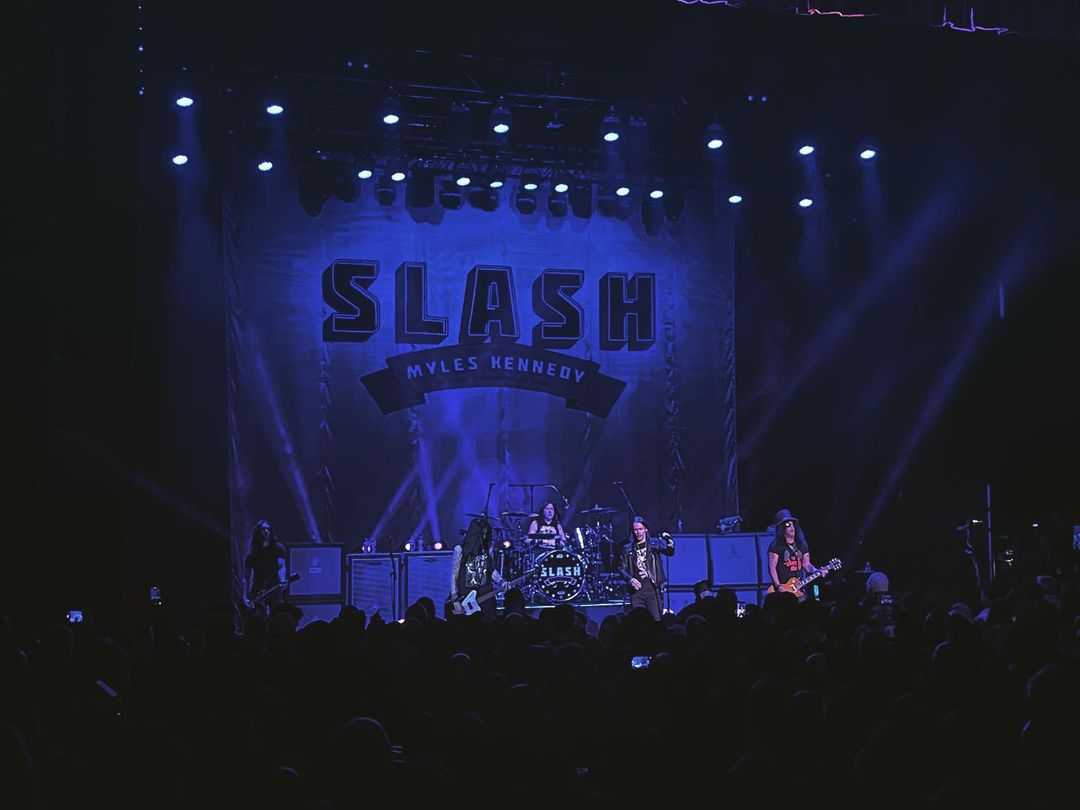 Setlist
(Intro tape "The Thing - Humanity Pt.2")Driving RainMy Antidote
Shots FiredHalo
Back From Cali
Spirit LoveThe River is RisingWhatever Gets You ByAlways On The Run (Todd Kerns on vocals)
Standing In The SunSpeed Parade
C'est la vie
Fill My World
The One You Loved Is GoneCall Off The Dogs
Dr Alibi (Todd Kerns on vocals)
Rocket Man (Elton John cover)Nothing To SayYou're A lieWorld On Fire

Anastasia
>
Plus de photos du concert de Slash feat Myles Kennedy and the Conspirators à Detroit
Prochain concert ce soir à Waterloo.
>
Evénement Facebook concert des Guns au Hellfest 2022
Retrouvez
Slash France
sur les réseaux sociaux:
>
Facebook
>
Twitter
>
Instagram