Slash
était avec sa compagne
Meegan
a la soirée d'inauguration des Halloween Horror Nights aux Studios Universal à Hollywood.
Le guitariste était présent aux côtés de ses potes
Greg Nicotero
et
Eli Roth
pour parler horreur et surtout faire les différentes attractions liées à Halloween.
>
Plus de photos des Halloween Horror Nights
Les
Guns
ont commencé les répétitions pour la tournée américaine de cet automne,
Slash
a d'ailleurs posté une photo de son matos.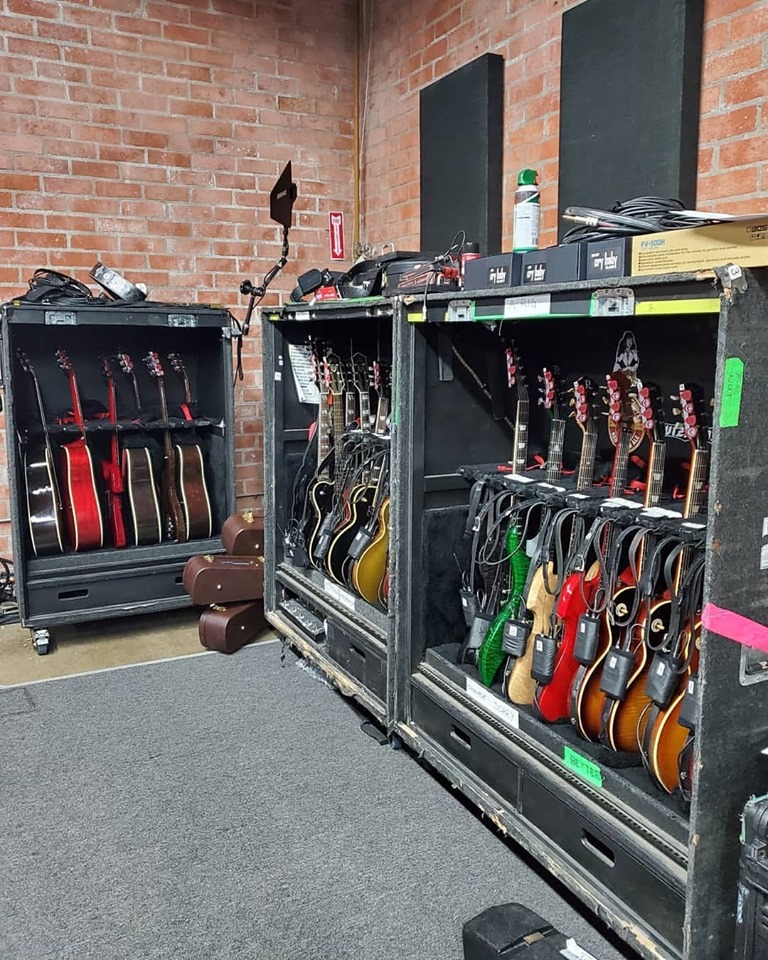 En parlant de matos d'ailleurs,
Ace
le guitar tech de
Frank Sidoris / Todd Kerns / Myles Kennedy
(stage right) vous présente brièvement le matos utilisé par
Slash
sur le dernier leg de la tournée "Living The Dream"
>
Plus d'infos sur les guitares et amplis utilisés par Slash sur la tournée Living The Dream


Slash
sort son DVD de la tournée "Living the Dream" le 20 septembre 2019 !
>
Toutes les infos sur le DVD "Living The Dream"
>
Acheter le vinyle
>
Acheter le cd