Slash
est arrivé dans l'Iowa avant hier avec son groupe.
Une partie des membres est allé voir le concert de
Gary Clark Jr
juste après avoir
Le Roi Lion
au cinéma...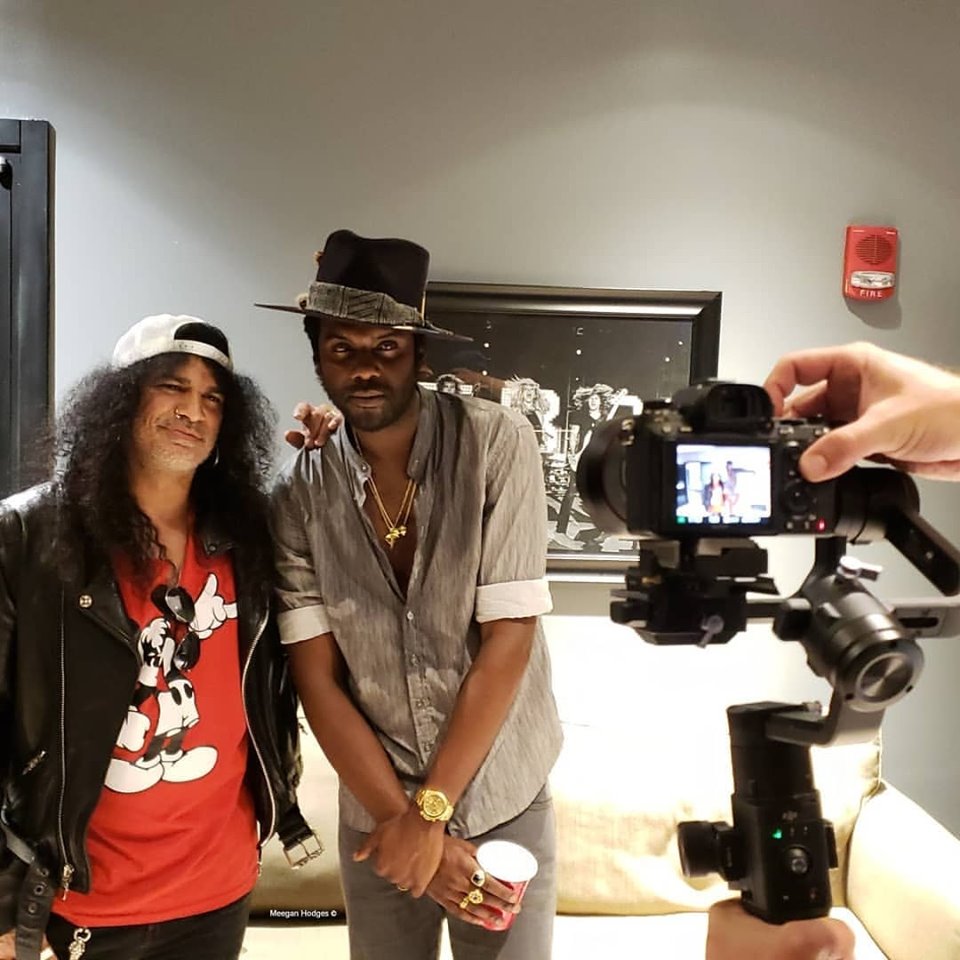 Le concert d'hier à Council Bluffs au Stir Cove (environ 2000 personnes) a été identique au niveau setlist aux concerts habituels.
C'est toujours
Royal Tusk
qui ouvre jusque la fin de la tournée.
Setlist
(Intro)
Call Of The WildHaloStanding In The Sun
Apocalyptic LoveBack From CaliMy AntidoteServe You RightBoulevard Of Broken Hearts
Shadow LifeWe're All Gonna Die (Todd Kerns on vocals)
Dr Alibi (Todd Kerns On vocals)The One You Love Is GoneWicked StoneMind Your MannersDriving Rain
By The SwordNightrainStarlightYou're A LieWorld On Fire

Anastasia
>
Plus de photos du concert de Slash feat Myles Kennedy and the Conspirators à Council Bluffs
Prochain concert ce soir à Maryland Heights.
Slash
sort son DVD de la tournée "Living the Dream" le 20 septembre 2019 !
>
Toutes les infos sur le DVD "Living The Dream"
>
Acheter le vinyle
>
Acheter le cd