Slash featuring Myles Kennedy and The Conspirators
continuent leur tournée à travers les USA.
Hier ils ont donné un concert à North Charleston en Caroline du Sud.
Cela marque exactement 10 ans que le groupe joue ensemble avec l'arrivée du guitariste
Frank Sidoris
en 2012 qui a complété la formation. Cela fait donc 10 ans que les
Conspirators
sont devenus officiellement les
Conspirators
!
C'est la plus longue formation dans laquelle
Slash
a été et compte bien encore sortir des albums avec ce groupe.
Hier, "
Shadow Life
" déjà joué en début de tournée a remplacé "
Standing In The Sun
" hier soir devant environ 2000 personnes.
Il faut savoir que durant cette tournée américaine, toutes les chansons du nouvel album ont été jouées.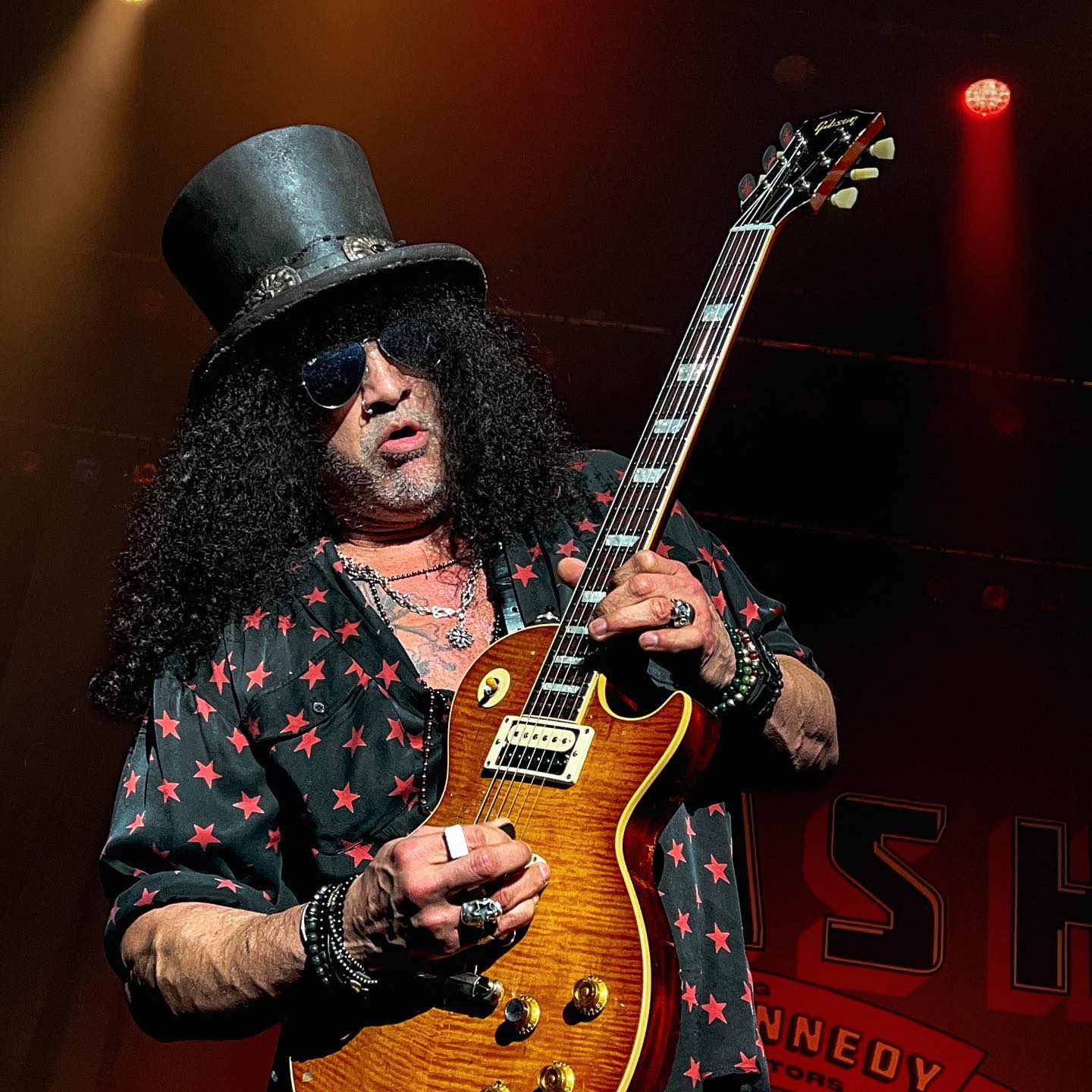 Setlist
(Intro tape "The Thing - Humanity Pt.2")Driving RainMy Antidote
Shots Fired
Halo
Back From Cali
Spirit LoveThe River is RisingWhatever Gets You ByAlways On The Run (Todd Kerns on vocals)
Shadow Life
Fall Back To EarthSpeed Parade
April's Fool
Fill My World The Path Less Followed
Dr Alibi (Todd Kerns on vocals)
Rocket Man (Elton John cover)Nothing To SayYou're A lieWorld On Fire

Anastasia
>
Plus de photos du concert de Slash feat Myles Kennedy and the Conspirators à North Charleston
Prochain concert demain soir à Clearwater, l'avant dernière date de la tournée.