Slash France
fête ses 8 ans d'existence aujourd'hui !
Nous profitons de cette date pour vous remercier tous chaleureusement de votre soutien, vos messages, vos questions, vos poignées de mains pendant les concerts de
Slash, Guns
, René La Taupe...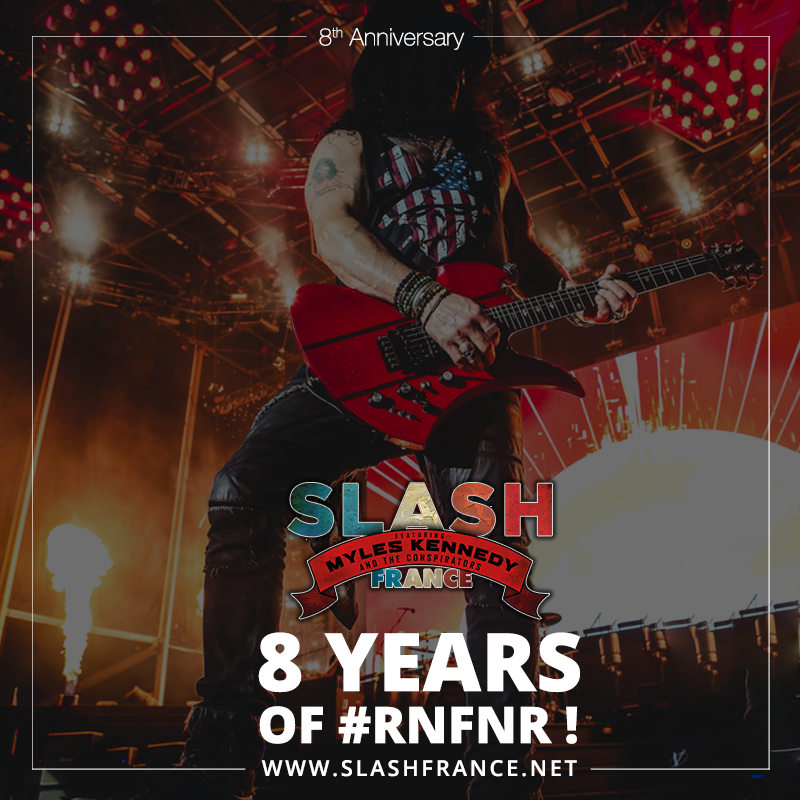 Slash
nous l'a souhaité aussi pour l'occasion:
Gros merci à l'équipe Slash France pour les 8 ans à soutenir Slash feat Myles Kennedy and The Conspirators (note de SF: comprendre sa carrière solo). Bravo ! Pourvu que ça dure encore longtemps ! Merci !