Voilàààààà c'est finiiiii....
Slash featuring Myles Kennedy and The Conspirators ont terminé leur tournée américaine faisant la promotion de l'album "4".
C'était le dernier concert du groupe de l'année 2022 et l'ambiance n'était pas vraiment à la fête puisque le décès du batteur des Foo Fighters, Taylor Hawkins a transformé le show en une noce funèbre.
En effet, les photos du batteur trônait sur les écrans de chaque côté de la scène en hommage.
Aussi "Starlight" a été jouée pour la première fois sur cette tournée uniquement pour l'occasion.
On a senti le groupe et plus largement toute l'industrie musicale très affectée par la disparition de Talor Hawkins.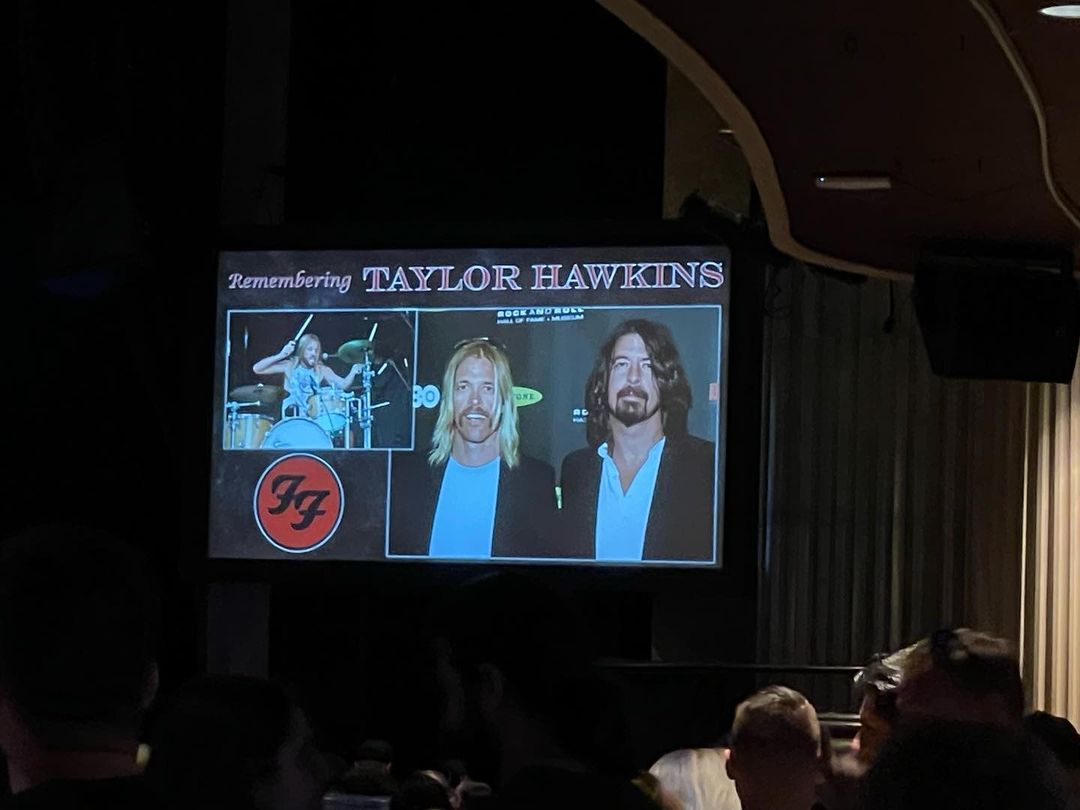 Le groupe a joué devant 3000 personnes à Orlando hier.
Tash Neal a assuré la première partie.




Setlist
(Intro tape "The Thing - Humanity Pt.2")
Driving Rain
My Antidote
Shots Fired
Halo
Back From Cali
Spirit Love
The River is Rising
Whatever Gets You By
Always On The Run (Todd Kerns on vocals)
Shadow Life
Starlight
Speed Parade
April's Fool
Fill My World
The Path Less Followed
Dr Alibi (Todd Kerns on vocals)
Rocket Man (Elton John cover)
Nothing To Say
You're A lie
World On Fire

Anastasia

> Plus de photos du concert de Slash feat Myles Kennedy and the Conspirators à Orlando

Le prochain concert de Slash avec les Conspirators, ce sera début 2023 !
Le prochain concert de Slash avec Guns N' Roses, ce sera en mai aux USA puis en Europe où le groupe passera en France au Hellfest.

> Evénement Facebook concert des Guns au Hellfest 2022

En attendant, si vous voulez prolonger l'expérience de la tournée SMKC, un concert enregistré le 07/03/2022 à Boston sera diffusé en livestream payant le 15 avril 2022.
Le concert sera disponible uniquement sur le site veeps pour 13€ à partir du 15 avril 2022 à 20h pour une durée de 48h.

> Acheter les billets du concert de SMKC à Boston sur veeps


Enfin, pour patienter durant le mois d'avril, vous pouvez retrouver
Slash
sur l'album tribute à
Leslie West
"
Legacy"
déjà disponible.
Il reprend "
Mississippi Queen
" avec
Marc Labelle
(
DIRTY HONEY
) au chant.
Retrouvez
Slash France
sur les réseaux sociaux:
>
Facebook
>
Twitter
>
Instagram