Avec la situation sanitaire actuelle, il semblerait bien que
Slash
ne puisse pas tourner avec les
Guns
pendant une grande partie de l'année... A l'heure actuelle, il n'y a toujours pas de news sur l'annulation de la tournée européenne du groupe qui devait débuter en mai alors que les gouvernements de certains pays européens ont interdit les rassemblements durant cette période (Autriche, Allemagne, la Scandinavie...).
Alors
Slash
s'occupe comme il le peut... (la photo ci-dessous est prise le 18 avril 2020 par sa compagne Meegan).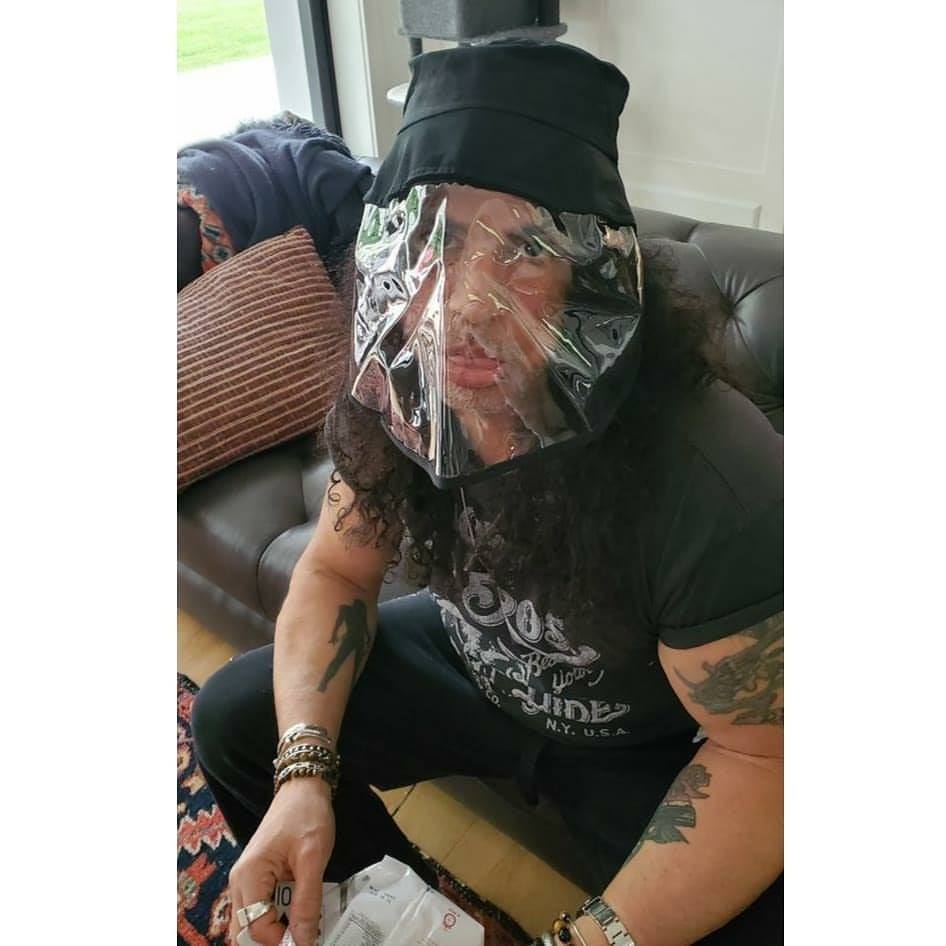 Slash
est donc chez lui en famille durant cette période ce qui ne l'empêche pas de jouer tous les jours et surtout de recevoir les prototypes de ses futures guitares signature de chez
Gibson
. Il est notamment question d'une
Gibson Les Paul Goldtop USA 2020
et d'une
Bolivian Vermillion Custom Shop
. Pas plus d'infos pour le moment...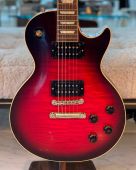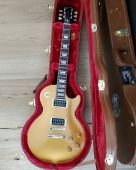 Autre sujet,
Myles Kennedy
profite de sa quarantaine pour se faire un petit livestream de 45min.
Un set lui permettant de jouer des chansons de son album solo, du
SMKC
et du
ALTER BRIDGE
.
Toujours très cool et très simple, il vous accueille chez lui dans sa "man cave" aux murs arborants des disques d'or et autres certifications des différents groupes dans lesquels il joue.
Enfin, pas mal de monde nous demande des nouvelles d'
ERIC DOVER
, le chanteur sur le 1er album de
Slash's Snakepit
"It's Five O' Clock Somewhere
". Il a monté un nouveau projet de groupe qui s'appelle
The Lickerish Quartet
et sort un nouvel album
"Threesome vol.1"
le 15 mai 2020.
Cette formation est un power trio (marrant pour un groupe "Quartet"), composé d'anciens membres d'anciennes formations d'
Eric DOVER
.
Avant
Snakepit
,
Dover
faisait parti de
Jellyfish
puis a continué après avec
Imperial Drag
et
Sextus
.
Roger Joseph Manning Jr. (Beck, Air, Cheap Trick and Imperial Drag)
Eric Dover (Imperial Drag, Slash's Snakepit, Alice Cooper, Sextus)
Tim Smith (Noel Gallagher's High Flying Birds, The Finn Brothers, Sheryl Crow, Umajets)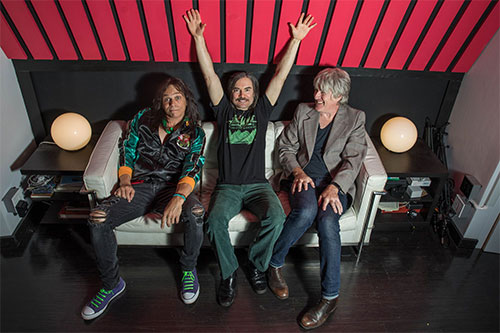 A noter que Dover est guitariste et pas chanteur principal.
Le 1er single
"Lighthouse Spaceshift"
a un petit côté
BEATLES
.
>
Ecouter le single "Lighthouse Spaceshift"
>
Visiter le site de The Lickerish Quartet