Slash et les Conspirators
ont donné leur avant dernier concert de la tournée américaine hier à Clearwater en Floride.
La veille le groupe et le road crew ont fêter au resto l'anniversaire de la femme de
Frank Sidoris
et de
Sam
, l'assistant de
Slash
.
Le groupe a joué hier devant environ 2200 personnes. Tash Neal assure toujours la première partie.
Niveau setlist pas de grands changements.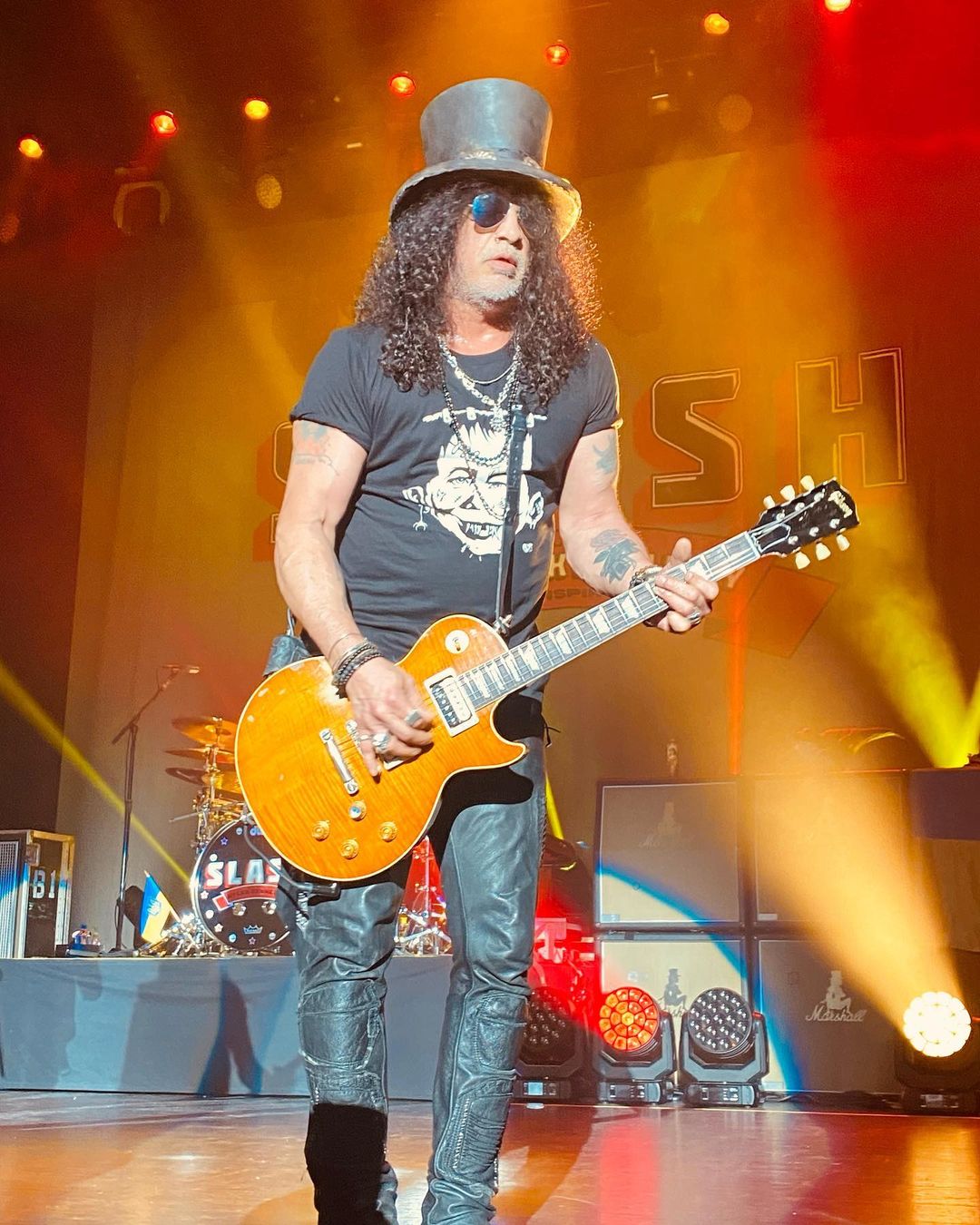 Setlist
(Intro tape "The Thing - Humanity Pt.2")Driving RainMy Antidote
Shots Fired
Halo
Back From Cali
Spirit LoveThe River is RisingWhatever Gets You ByAlways On The Run (Todd Kerns on vocals)
Standing In The Sun
Fall Back To EarthSpeed Parade
April's Fool
Fill My World The Path Less Followed
Dr Alibi (Todd Kerns on vocals)
Rocket Man (Elton John cover)Nothing To SayYou're A lieWorld On Fire

Anastasia
>
Plus de photos du concert de Slash feat Myles Kennedy and the Conspirators à Clearwater
Prochain concert ce soir à Orlando pour la dernière date.
L'expérience de la tournée sera prolongée avec la diffusion d'un concert des
Conspirators
enregistré le 07/03/2022 à Boston.
Le concert sera disponible uniquement sur le
site veeps
pour 13€ à partir du
15 avril 2022 à 20h
pour une durée de 48h.
>
Acheter les billets du concert de SMKC à Boston sur veeps