Slash
et les
Conspirators
ont joué hier dans la fameuse salle House Of Blues à Boston d'une capacité de 1000 personnes.
Plush
est toujours le groupe d'ouverture sur ces dates.
Rien à signaler, la setlist reste semblable aux show précédents.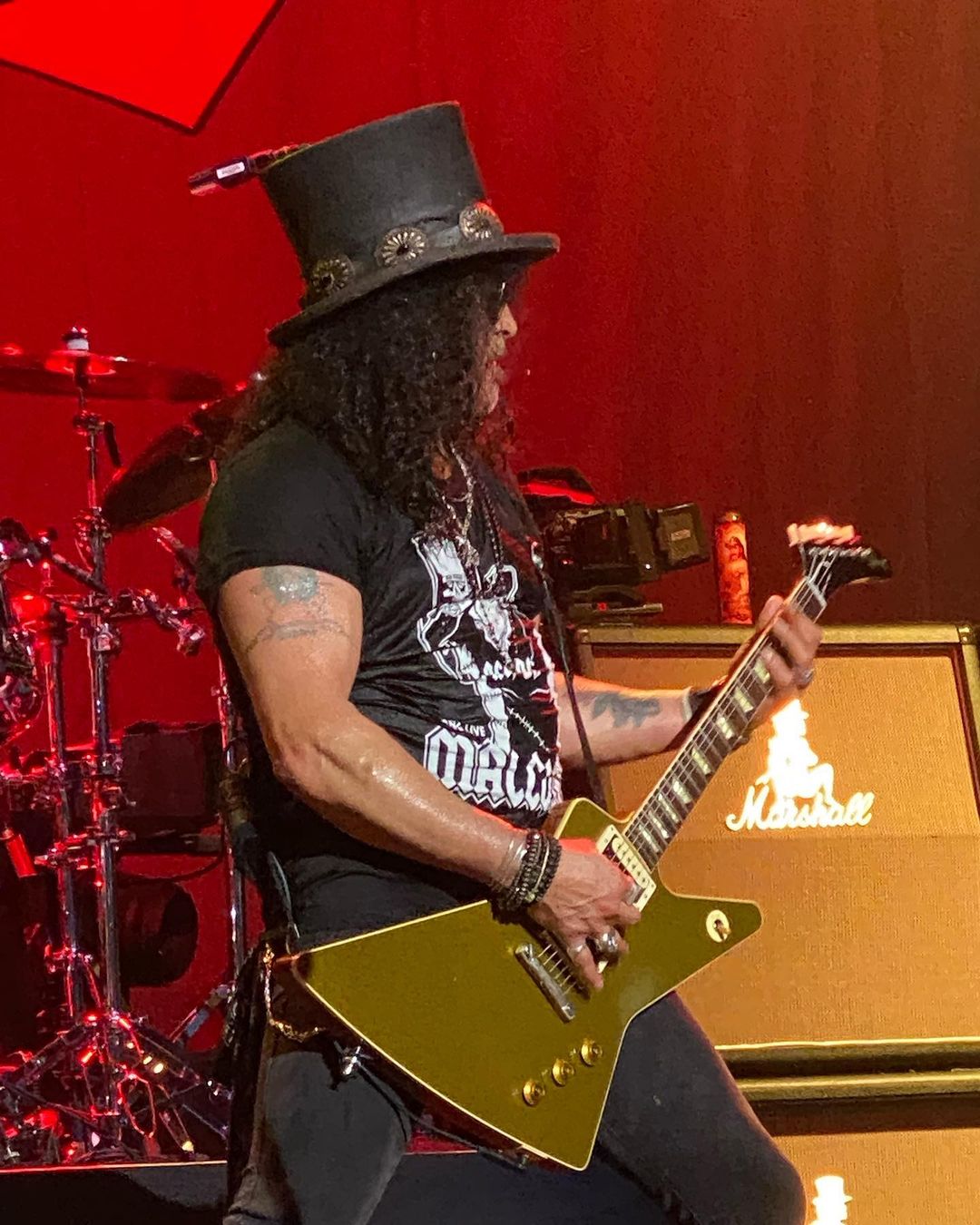 Setlist
(Intro tape "The Thing - Humanity Pt.2")Driving RainMy Antidote
Shots FiredHalo
Back From Cali
Spirit LoveThe River is RisingWhatever Gets You ByAlways On The Run (Todd Kerns on vocals)
Standing In The SunSpeed Parade
C'est la vie
Fill My World
The One You Loved Is GoneCall Off The Dogs
Dr Alibi (Todd Kerns on vocals)
Rocket Man (Elton John cover)Nothing To SayYou're A lieWorld On Fire

Anastasia
>
Plus de photos du concert de Slash feat Myles Kennedy and the Conspirators à Boston
.
Prochain concert demain soir à Silver Spring.
>
Evénement Facebook concert des Guns au Hellfest 2022
Retrouvez
Slash France
sur les réseaux sociaux:
>
Facebook
>
Twitter
>
Instagram