Toutes les guitares utilisées sur Apocalyptic Love sont dispo dans cette galerie photos.

SLASH:
Slash a utilisé principalement sa réplique '59 Gibson Les Paul Derrig sur tout l'album.
Pour le reste, c'est principalement son rig utilisé en live pour justement avoir au maximum un son qui se rapproche du live.
Mais il a utilisé aussi:
- Gibson Les Paul Appetite USA sur "Standing in the Sun", "Halo", et "Bad Rain"
- Ernie Ball / Music Man Baryton sur "We Will Roam"
- Gibson Explorer Baryton
- Guitare classique José Ramirez pour l'intro d'Anastasia
- Marshall AFD100
- Marshall JCM 800 #34 custom
- Marshall JCM 800 et JMP Dave Friedman custom
- Marshall 2203KK & JVM410H
- Octaver Fuzz MXR Signature
- Wah classic Slash signature
+ Live pedalboard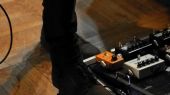 MYLES KENNEDY: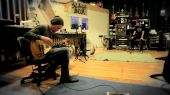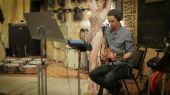 Myles a utilisé beaucoup de guitares différentes pour enregistrer l'album:
- PRS Mira
- Gibson Les Paul Junior '63 sur "Far and Away"
- Gibson SG '59 équipé de P90
- Gretsch Brian Stezer pour "Standing in The Sun", "Apocalyptic Love"
- Gibson Goldtop équipé de P90 empruntée à Bruce Kulick
- Silvertone
- Martin DM acoustique pour le songwritting
- Ampli Diezel class A
- Ampli Schmidt
- Ampli Vox AC30 1965
- Ampli Soldano SLO-100

TODD KERNS: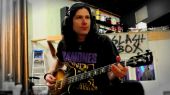 - Basse Gibson Thunderbird sur "Apocalyptic Love"
- Basse Gibson Les Paul
- Basse Gibson SG
- Basse Rickenbecker
- Basses Music Man
- Basse Gretsch 12 cordes
- Basse Fender Precision

BRENT FITZ: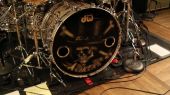 - DW
Brent a utilisé plusieurs combinaisons de plusieurs marques afin de trouver le meilleur son qui puisse coller à l'album.