2014
Bob Dylan in the 80s
Album: A tribute to Bob Dylan
Titre: Wiggle wiggle
25/03/2014 (07/04/2014 en France)
Slash a enregistré encore cette reprise de Dylan qu'il avait déjà joué en 1990 sur l'album "Under The Red Sky".
Sur cette nouvelle version avec Aaron Freeman sans grand intérêt vous pouvez entendre un peu de guitare de Slash noyée dans des nappes de bruits très 80s.

> Ecouter Wiggle Wiggle version 2014


2015
J Soul Brothers From Exile
Album: Storm Riders
Titre: Storm Riders
22/04/2015
Slash collabore avec ce groupe japonais et pose juste un solo de guitare.
Vous pouvez visionner le clip ci-dessous:

> Voir le clip de "Storm Riders"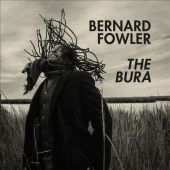 Bernard Fowler
Album: The Bura
Titre : My Friend Sin, Second Place
18/05/2015
Enregistrée en 2013 cette collaboration avec le choriste des Rolling Stones est sorti via la plate forme Pledge music puis sur amazon.
C'est lors de cette session studio que Slash a trouvé une super tête d'ampli marshall pour l'enregirstrement de "World On Fire" plus tard.

> Vous pouvez écouter ces 2 chansons ici
Mrs Bang Bang feat. Slash
Album: Punch Drunk Lover
Titre : Punch Drunk Lover
15/07/2015
Artiste émergente de Los Angeles, Miss Bang Bang collabore avec Slash en 2013 et tourne un clip dans lequel Slash apparait.
Troy Duffy a réalisé le clip.

> Voir le clip de Punch Drunk Lover

Hollywood Vampires
Album: Hollywood Vampires
Titre : School's out / Another brick In the Wall Pt 2"
11/09/2015

The Last Vampire / Raise The Dead / My Generation / Whole Lotta Love / I Got A Line / Five To One-Break On Through / One-Jump Into The Fire / Come And Get It / Jeepster / Cold Turkey / Manic Depression / Itchycoo Park / School's Out-Another Brick In The Wall Pt. 2 / Dead Drunk Friends

Slash joue sur le titre "School's Out / Another Brick In The Wall Pt. 2" sur lequel figure ALice Cooper et Brian johnson au chant, Joe Perry, Slash, Johnny Depp, Tommy Henriksen, Bruce Witkin à la guitare, Neil Smith à la batterie et Dennis Dunaway à la basse.